The Internet of Things is a paradigm shift in the industry.
June 19, 2022The global Internet of Things (IoT) is gaining significant momentum in the consumer electronics market. Rise in internet usage, adoption of smart devices and increasing security concerns are the main driving forces behind the growth of this market. Besides, the increasing use of personal IoT devices, such as wearables, smartphones and gadgets such as laptops and tablets, along with the growing applications of smart IoT devices in home automation, are major trends in the market.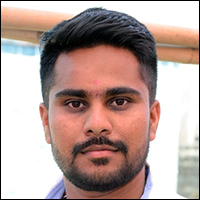 Additionally, technological developments that enable the integration of technologies such as 5G, big data, cloud deep learning, machine learning, and edge computing are positively impacting market growth. Citing the huge potential this market demonstrates, Market Research Future (MRFR) predicts that the global market value of the Internet of Things in consumer electronics will rise to $172 billion by 2030, at a compound annual growth rate of 18% over the assessment period from 2020 to 2030.
IoT in consumer electronics, otherwise known as Consumer IoT (CIoT), refers to the use of Internet of Things products in consumer electronics to connect physical and digital objects. The devices are integrated with wireless technologies and microcontrollers to facilitate the sharing of consumer data and information between devices or on a computer without third party interference.
Depending on its wide uses and capabilities, IoT technology is used to connect many personal and home devices, such as asset tracking, gaming, entertainment, health monitoring, home security, and parent tracking, among others. To recognize and access different entities, these interconnected devices are provided with unique identifiers (UIDs).
current industry trends
This year and in the years to come, we'll see more and more consumer electronics connect through the Internet of Things. As consumers expect connectivity in everyday household products and electronics, the consumer Internet of Things market will see an increase in sales. With the potential for hybrid and remote work environments to continue, the CIoT market is expected to see an increased demand for e-learning and broadcast capabilities.
Moreover, emerging consumer electronics via the 5G Internet of Things will provide new opportunities to maximize sales. The boom of the Internet, Wi-Fi and 5G have opened up new possibilities, particularly in smart homes, where electronic devices are connected in a network and the cloud via the Internet of Things. Using their own sensors, these devices have become Capable of computing and providing efficient data that can be analyzed at the edge to understand usage patterns and routines.
How Internet of Things Providers and Consumer Electronics Manufacturers Use Connected Spaces
With the integration of the Internet of Things, consumer electronics is getting smarter. Due to the dominant role of connectivity, consumer electronics based on the Internet of Things is experiencing a rapid surge in adoption. Given the increasing integration of IoT-based consumer electronics into people's lives, many companies are striving to tap into the sprawling IoT market and harness the full potential of the field and technology.
Well-established IoT providers are working on many approaches to integrate IoT technologies into electronics and promote IoT-capable electronic products by expanding budgets. They are working on different possibilities to develop a meaningful solution that can connect a myriad of smart connected devices available from different vendors.
Also, these IoT technology providers are developing an end-to-end IoT platform that can efficiently collect and analyze data and act on every aspect of communications between connected devices. They are making significant investments in developing IoT protocols that are compatible with nearly every advanced consumer product, such as smart home appliances, HVAC systems, wearable devices, and microcomputer panels.
It also provides an IoT gateway that can be integrated with third-party hardware gateways. With what the Internet of Things promises, consumer electronics manufacturers around the world are seeing new business opportunities. They can take advantage of a variety of IoT use cases to monitor, manage, and customize their products. These manufacturers take advantage of highly customizable, feature-rich IoT dashboards to ensure stress-free remote monitoring and control of their electronic devices.
Notable Industry Updates
On June 7, 2022, the global Internet of Things connection service provider Soracom about cooperation with Sony Semiconductor SolutionsSpresense solution to provide LTE connectivity for Spresense IoT microcontrollers. Spresense provides IoT innovators with an exceptional platform to create new connected experiences that take full advantage of the edge and the cloud.
on June 1 OnMicroThe innovative RF semiconductor and system-on-chip (SoC) company has announced a distribution agreement with Takachio Kohiki, a Japanese electronics distributor, to promote OnMicro front end RF and SoC products throughout the Japanese market. RF front-end integrated circuits and Bluetooth SoCs are key enablers of today's advanced consumer electronics and IoT devices. OnMicro's high-performance products and large capabilities help customers reduce long lead times and, in some cases, mitigate shortages.
Pradip Shitole is currently working as a Team Leader in a market consulting firm The future of market research. Electronics and Communications Engineer by education, with previous experience in technology companies and market research.