TIt's the Sainsbury Wing of the National Gallery In London, crammed into a corner of Trafalgar Square, which opened in 1991, is a building like no other. The galleries on the upper floor, which contain works by Leonardo da Vinci, Botticelli, Piero della Francesca, and other masters of the Italian Renaissance, achieve a broadly impressive blend of serenity, substance, and personality—"practically perfect," says gallery director Gabriele Vinaldi. Its exterior wears multiple manifestations: classic stonework, modern glass and steel, and utilitarian brickwork. The interior runs a whole gamut of different spaces.
Designed by the partnership of Philadelphia-based Robert Venturi and Dennis Scott Brown, he takes pleasure in playing architectural styles with one another. celebrates what Venturi, in the title of his famous book, called, Complexity and contradiction in architecture. It also contains some notes, in part because Venturi and Scott Brown had some rows with the gallery and the project's donors, and it wasn't quite as realized as they suggested.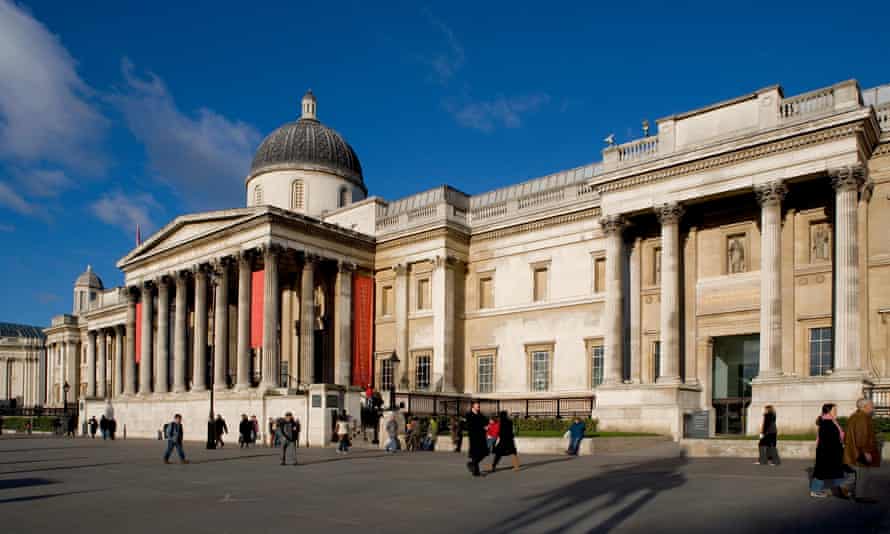 Now Finaldi wants to remodel the Sainsbury ward. The original design could not accommodate the six million visitors who now visit the gallery each year, especially since it now serves as the main entrance to the entire building, which was not originally intended. Increasing security demands add to the complexity. He says Venturi and Scott Brown's design is too unfriendly to modern visitors. He says the combination is "excellent" and "the entry should be excellent too". The revised pavilion is also part of more comprehensive improvements to the gallery, including a new research center, timed to coincide with its bicentennial in 2024.
A design competition was held, and was won by New York-based Annabelle Selldorf, who is widely respected in the art world for her designs for private galleries such as Hauser & Wirth and for prestigious institutions such as the Frick Collection. Her approach is understated, refined and impartial. She suggests opening up, finding space, illuminating, and creating what she calls "a more generous and welcoming space." Neither she nor Finaldi, though, show up after the embarrassing brilliance of Venturi and Scott Brown all the love they deserve.
The Sainsbury's Wing was born into controversy. It came because Prince CharlesIn his first attempt at architectural criticism, he called an earlier proposal to expand the gallery to this location "a brutal ember on the face of a very elegant and well-liked friend." Members of the Sainsbury family stepped in, giving enough of their fortune in the supermarket to pay for a new venture.
It was clear, in view of the Prince's intervention, that the new building should be subject to the main building of the National Gallery, designed in the 1830s by William Wilkins, as well as the broader context of Trafalgar Square. So Venturi and Scott Brown reproduced the columns, capitals, and cornices of the original building's facade. Then they played with them, hitting them with rhythms and bending the wall through angles that would have outgrown Wilkins' style. They cut non-classical slots in the stone wall to accommodate the expected crowds. They added other elements—steel, glass, and bricks—in seemingly inconsistent ways.
Inside, they created a progression from shade to light inspired by the entrance to the ancient church – first a low vault-like foyer, then a grand staircase, then the magnificent galleries. The staircase is enclosed in glass but shaded, so that the paintings in the exhibition spaces shine brighter for contrast. Scott Brown later recalls that people asked if the plates had been cleaned. They didn't: they looked more impressive.
It's the darker part of this sequence, what Vinaldi calls "heavy gray architecture", which he and Willdorf want to change. They want to make holes in the vault-like ceiling, replace the dark glass with something clearer, and reduce what Finaldi calls a "forest" of thick columns. They suggest removing a shop and restroom that currently occupy part of the entry level. They also plan to make a new underground connection from the pavilion to the main building and remove a small fenced garden (not part of the Venturi Scott Brown design) in front of the Wilkins Building, to make that corner of Trafalgar Square less crowded and more open.
These changes, says Selldorf, will create "a more informal seating area, where visitors can pass the time and watch people come, and an empty space where everyone is welcome." She aims to create spaces that "have a center of gravity, are proportional and feel comfortable." Much of it is good, reasonable and will be done ably. The problem is that the proposed new work is something very different from the fun character of Venturi and Scott Brown. It has curved glass balustrades, whitewashed walls and columns covered with oak, and areas of plain paving outside. It is the structure of semi-emptiness, the default style for good taste in the international art world.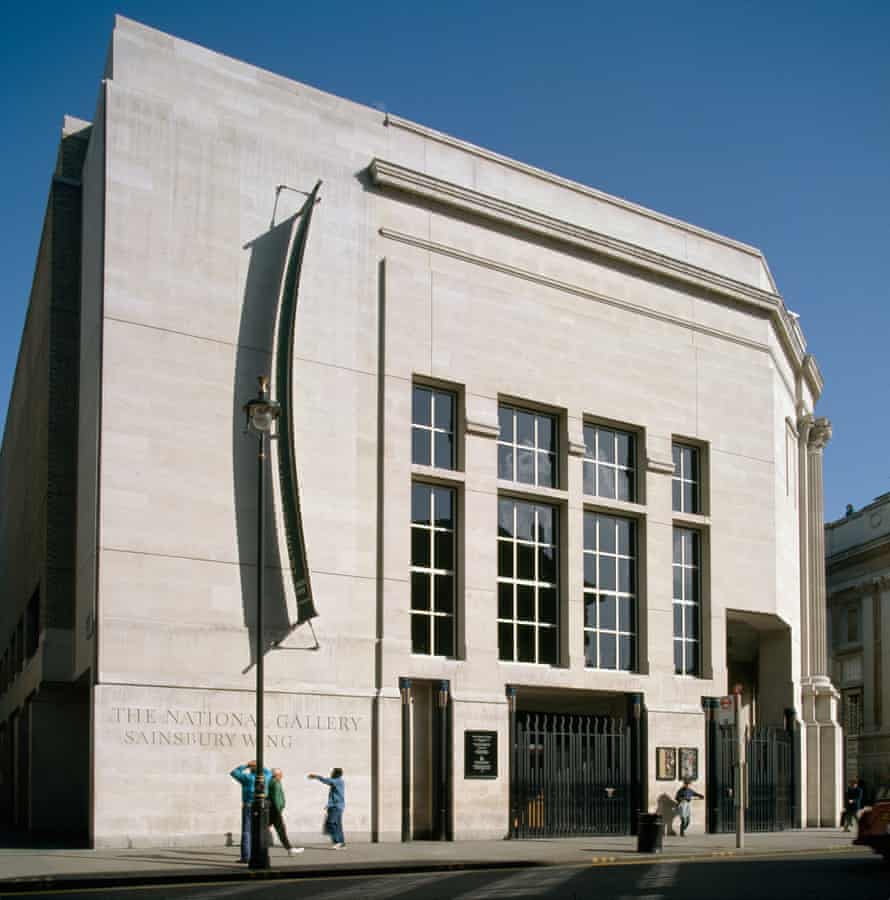 You might say it's a very smooth facelift on an old friend's face. Undoubtedly, Seildorf's task is easy. Getting into the Sainsbury Wing could certainly be improved for the reasons she and Finaldi gave, and you wouldn't want her to play Venturi Scott Brown. But there can be more relationship between the present and the proposed and more intelligence and intelligence. For example, if the foyer is very grey, why not use some colour, something the original architects wanted? Venturi passed away in 2018, but Dennis Scott Brown, 90, is available for advice. I was told that Selldorf was talking to her; I hope you listen well.
By refusing to join any one architectural camp, traditional or modern, Venturi and Scott Brown won very few friends for the Sainsbury wing when it was new. A young critic (me), so angry at the prince's arrogant intervention, criticized "exercise flaring", and I wasn't the only one. But I was wrong. It is precisely this separating quality, what was later called "A Bravo's solution to conflicting demands'This is special. I'm just asking the same thing from a redesign.'