Every week during the college basketball season, and every two weeks during the previous basketball season in Michigan, Tim McCormick joins TMI's Sam Webb on "The Michigan Basketball Insider" podcast. Each show offers deep insight into X's & O's and statistical analysis from the Michigan Games, commentary on college basketball in the Big Ten and beyond, and interviews with people from Tim's wide range of contacts.
McCormick spent 10 seasons playing in the NBA after he wasn't. 12 picks in the 1984 draft. Since completing his professional career, he has worked as a consultant with NBA players for the past two decades teaching strategies to improve performance and achieve greatness. In addition, he runs a basketball camp for the top 100 NBA players for the best high school basketball prospects in the country. Tim also provides color analysis as an anchor for ESPN's college basketball coverage and Fox Sports' coverage of Detroit at the Detroit Pistons.
Jet Howard Join this week's episode to reflect on his outstanding performance in the Jordan Classic and Allen Iverson classic. Then attention turns to the advice he received from Iverson and other professionals. Next, Howard reflects on the tough love lessons he learned from his father and brother on hardwood and the unforgettable stories of growing up and playing games against the sons of other professionals. Howard wraps up his appearance by talking about his game growth and Michigan transfer chases. Tim McCormick wrapped up the Sam Webb podcast reflecting Tim's presence in the NBA draft and witnessed Moussa Diabatti's impressive performance. Then the duo discuss the grumbling in the league circles about his draft and his prospects Caleb Hostan. The podcast concludes with a discussion of some of the portal's possibilities for Michigan should Diabate and/or Hustan turn professional.
Except below, Howard reflects on the time he mingled with his brother Zaire valley At the gym at Hit.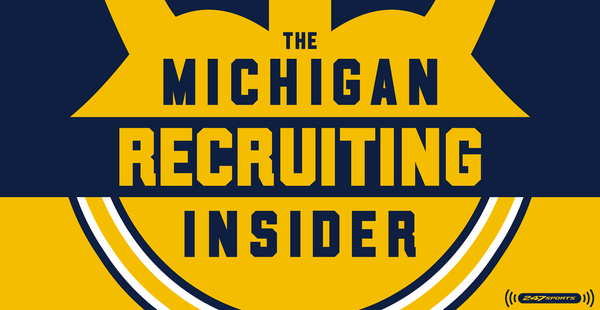 Tim McCormick: "When I think about you having an NBA champion dad, I know you've had some good stories about (how maybe) you went to LeBron's house, or De Wade was in your backyard with you, or you were playing one-on-one with Chris Bush…I know there is a story no one knows about these guys and their upbringing under the headlines in the Miami Heat. What is this story?
Jet Howard: "Okay, I have three stories in mind. So we're at Heat (a facility) and we have it like a training ground. They have a training court that they let kids and family in while the game is going on. To be honest, I didn't really care about the game. I just wanted to go upstairs and shoot." and working on my game.I loved watching basketball but actually working on it was (more fun) for me.So all the kids will go up there… Bruni (James)And the Zaire valley. James Jones' little baby….every kid will go up there. So we were running five on five, we were running five on five (that day) Bruni was on my team, Zaire kid and Bob McAdoo was on the other team. That's all I remember…and my brother was on my team too. So, we go back and forth and I badly foul Zaire. (Laughter). I got it wrong in Zaire, and I did it on purpose because we weren't in love with each other at the time. (Laughter). We didn't love each other."
Sam Webb: "That's some old stuff in there for sure."
Jet Howard: "Yo, we didn't like each other. So. Zaire threw the ball at me like my chest. So, I look at Jess and say, 'Jess, did you go let him do that to me?!'" (Laughter). So, we charge up and it's a full heat room brawl Our parents had to talk to us… D-Wade, and all that. But now we're brothers to this day. We love each other, me and Zaire. But I just remember that day was the craziest of days because we were so competitive at a young age. We wanted to lose the five because that's all we cared about. We didn't really care about the games. Even in the finals we were still playing basketball. We wouldn't even watch the game. (Laughter) We were so spoiled. We didn't understand the importance of winning at the time.
Sam Webb: "So I have to turn the tape back a little bit. I said Zaire threw the ball at you, and then I looked at Jess and said, 'Jess, go let him do that to me… (Laughter)'
Jet Howard: "Hey… Jess… This is the only time I've ever seen him defend me, really. Jess went off. We All go ahead. (Laughter) Whatever happened, it happened. We can just leave it at that."
Sam Webb: "I was just wondering as Big Brother said, 'Nah, go do that, then I'll support you,'…or did he run over there first?"
Jet Howard: He'd be like, No, that's not (my problem)…I don't have a problem with him. That was the only time he stood up for me. And I'll never forget that. He defended me."
To view the entire episode, hit play in the embedded video below.
Not a VIP at The Michigan Insider? open an account now And get access to everything TMI has to offer on all things Michigan and access the #1 site covering Wolverines for just $1.
Previous episodes of The Michigan Basketball Insider podcast can be found at ItunesAnd the spotify Or wherever you get your audio files. Be sure to rate and subscribe for the latest episodes, check out other 247Sports podcasts and more on our site podcast page.